New Course! - Network Configuration with Scrapli
Scroll Down
I`m pleased to announce the release of our new course - Network Configuration with Scrapli. The course comes with:
Over 1000 lines of code examples and scripts.
24x7 multi-vendor labs to hone your Scrapli skills.
16 x Lessons of Scrapli deep-dive training.
What is Scrapli?, and Why Should I Care?
Scrapli is the latest open-source tool to hit the industry, for configuring your network devices. It's fast, lightweight, and extremely flexible! In other words - Netmiko on steroids! Here are some of Scrapli`s key features:
Ability to choose your underlying transport.
AsyncIO support.
Telnet, SSH and NETCONF support.
Diff, merge and replace device configurations.
TTP, Genie, TextFSM parsing support.
Want to learn more? Check out the link below: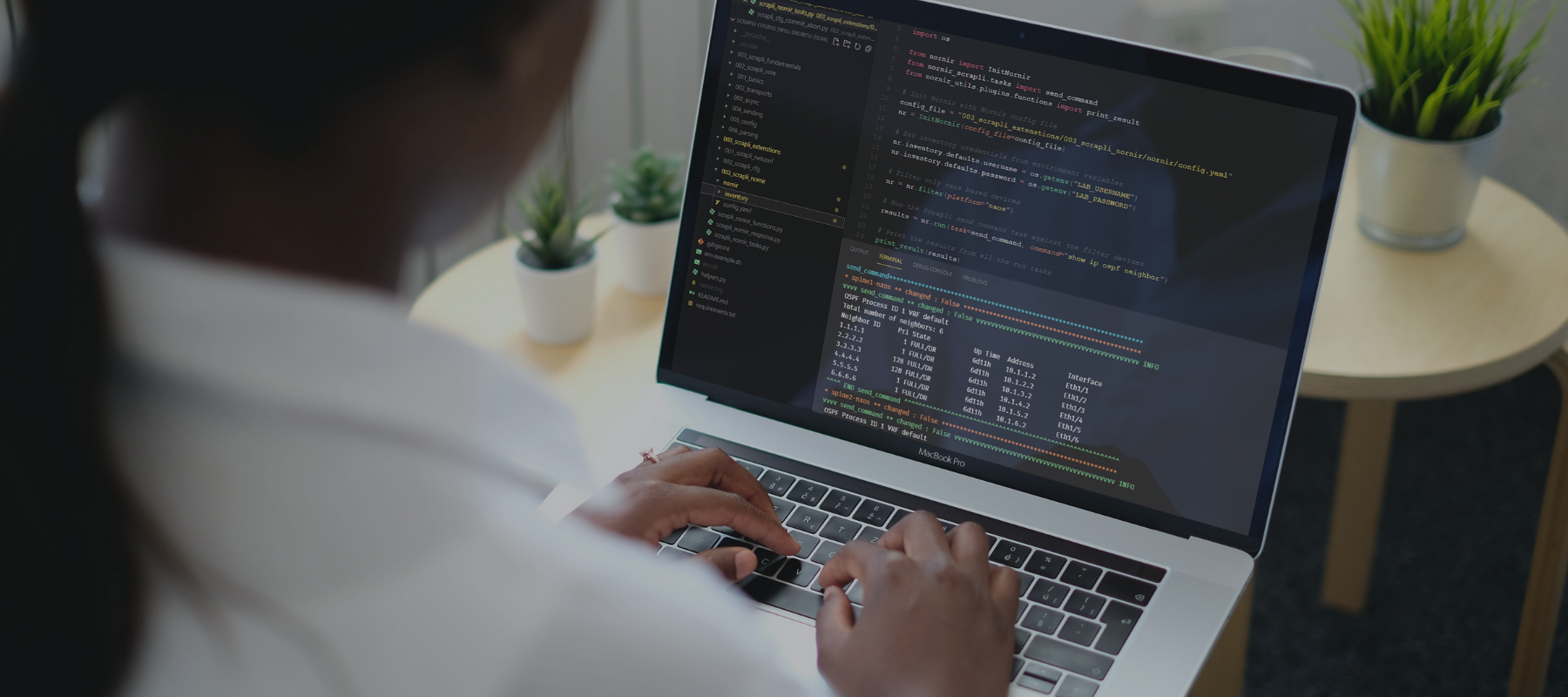 ---