Updates from Packet Coders
Before we dive in just a few updates on what's happening in the Packet Coders membership ...
🔥 Intro to APIs tech session scheduled for July 5th.
🔥 Automating ACLs with Caprica tech session scheduled for July 20th.
In Case You Missed it
Shameless Plug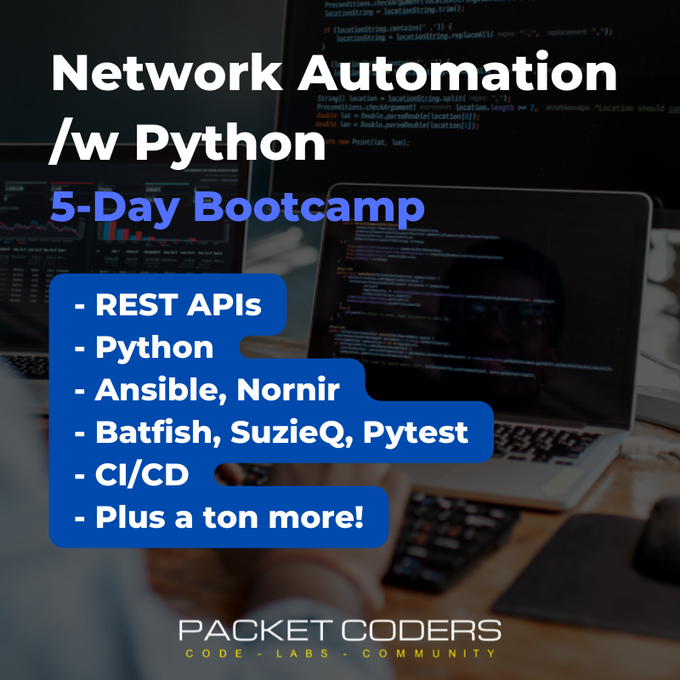 From one of our previous students ...
Extensive bootcamp, worth every penny!
Learn more here.
Community Posts
The community posts this month center around Panda's. For those of you new to Panda's DataFrame's, they are:
a 2D data structure in Python. They consist of columns and rows, and provide a ton of methods/features for parsing and working with your data. Think, Excel spreadsheets in Python on steriods!
Opensource Projects & Releases
---